Looking for a unique Christmas or birthday gift and to help raptor conservation?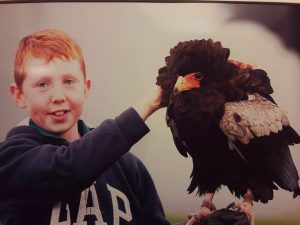 We are delighted to announce the rolling out of a new personalised package to adopt one of our feathered friends!
Your pack includes a certificate of adoption, three free entries to the centre, bi-annual newsletter, and a donation to raptor conservation.
Cost: €100
Available for purchase at our Christmas shop on-site!
Click Here for more information