Aillwee Cave and Birds of Prey Centre gives your family a chance to explore its weirdly shaped underworld, enjoy unexpected freedom with majestic Birds of Prey and hone survival skills surrounded by hazel and ash trees for shelter. At our Farmshop indulge in the tasty rewards of smoky cheese or sweet fudge.
Guided Cave Tour @ Aillwee and Visit to Bird of Prey Centre
Aillwee Cave and its Birds of Prey Centre, Ballyvaughan, Co. Clare is a very special place in the heart of the Burren. Let our staff at Aillwee Cave welcome you to the dramatic underworld of this unique landscape.  Your tour consists of a 35 minute guided walk through beautiful caverns, over bridged chasms, under weird formations and alongside the thunderous waterfall which sometimes gently sprays the unsuspecting visitor. Marvel at the frozen waterfall and explore the hibernation chambers of the long extinct brown bears. The Birds of Prey Centre is home to one of the largest and most varied collection of Birds of Prey in the Ireland – Eagles, Falcons, Hawks, Owls, and Vultures. Daily Flying displays provide a rare opportunity to see many of these wonderful species in dramatic free flight set against the Burren Landscape.
Duration; 2-3 hrs
Open: daily from 10am
Price from: €9 per person
Suitable for: Everyone although children need to be accompanied by an adult. Also smaller children need to be carried as buggies cannot go into the cave.
Aillwee Cave is one of the 'Top Ten Visitor Attractions in Ireland' as voted in The Independent Reader Travel Awards 2017
Book a Hawk Walk – A once in a lifetime opportunity to interact with one of nature's top predators. Guided and instructed by your experienced falconer, this hour long "Walk with a Hawk" through woodland and across Burren Limestone pavement is tailor made for anybody seeking a totally unique experience.
Duration: 1 hour+ The hawk walk includes also entry to Aillwee Cave and Birds of Prey Centre.
Open: Daily, Hawk Walks must be booked in advance
Price: €70 per person
Suitable for: Everyone although children need to be accompanied by an adult.
Burren Gold Cheese making and sampling at Aillwee
The Burren in North Clare is the birthplace of this Award Winning Farmhouse Cheese Burren Gold.  This wonderful cheese has won numerous Gold and Silver Medals at various national and international cheese fairs.
Burren Gold is a firm textured Gouda style cheese with a rich creamy taste. It comes in a variety of flavours:- Plain, Smoked, Cumin, Garlic & Nettle, Black Pepper and for something a little more exotic—Piri Piri.  Why not pop in to the Farmshop at Aillwee Cave and taste some delicious Burren Gold Cheese! You may even be lucky enough to see our cheese maker at work.
Open: Monday – Friday, March – October. Early morning till lunch time is when our cheese is made.
Price: No charge to visit the shop and watch cheese being made
Visit the Woodland Craft Village at Aillwee
Entering through the natural arches of our picturesque woodland walk not only reveals native trees of Hazel, Ash and Holly, it also leads visitors to The Woodland Craft Village. It is a hive of activity as villagers share with and educate visitors on their skills of wilderness survival and techniques in the art of Woodland Crafts. Wood carving, Bow making, Fire Lighting Techniques, and Willow Craft are all skills that are in danger of becoming no more than historical lore. By sharing in their preservation, visitors of all ages are empowered to reconnect with their environment. Through daily demonstrations and teaching courses at The Woodland Craft Village a variety of craft courses and Summer Bushcraft Camps are available during the summer months.
Archery at Aillwee Cave
Archery is a great sport for all ages and abilities. At Aillwee 3D archery, no experience is needed; all equipment and training will be provided. Your half hour session will see you travel through the beautiful woods and taking full advantage of the terrain, you will shoot at a variety of targets, both static and 3D along the way. You will leave with new skills and knowledge of a sport that is timeless and lots of fun for all.
Relax in the friendly Tearoom with a coffee and scone or drink a glass of wine on the terrace and see the most breathtaking views of Galway Bay.
Browse our two wonderful Gift Shops and see our breathtaking 2017 collections, where you can find gifts for every occasion.
Open all year, last week of November and all December by appointment
Car and Coach Park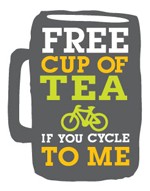 GPS: N 53 05.348, W 9 08.619
Decimal Degrees (WGS84): 53.089131, -9.143656
Degrees, Minutes & Seconds: N53 05 20, W9 08 37