Aillwee Cave and Birds of Prey Centre gives your family a chance to explore its weirdly shaped underworld, enjoy unexpected freedom with majestic Birds of Prey and hone survival skills surrounded by hazel and ash trees for shelter. At our Farmshop indulge in the tasty rewards of smoky cheese or sweet fudge.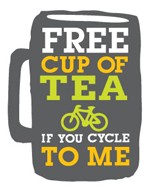 The Burren in North Clare is the birthplace of this Award Winning Farmhouse Cheese Burren Gold.  This wonderful cheese has won numerous Gold and Silver Medals at various national and international cheese fairs.
Burren Gold is a firm textured Gouda style cheese with a rich creamy taste. It comes in a variety of flavours:- Plain, Smoked, Cumin, Garlic & Nettle, Black Pepper and for something a little more exotic—Piri Piri.  Why not pop in to the Farmshop at Aillwee Cave and taste some delicious Burren Gold Cheese! You may even be lucky enough to see our cheese maker at work.
Open: Monday – Friday, March – October. Early morning till lunch time is when our cheese is made.
Price: No charge to visit the shop and watch cheese being made