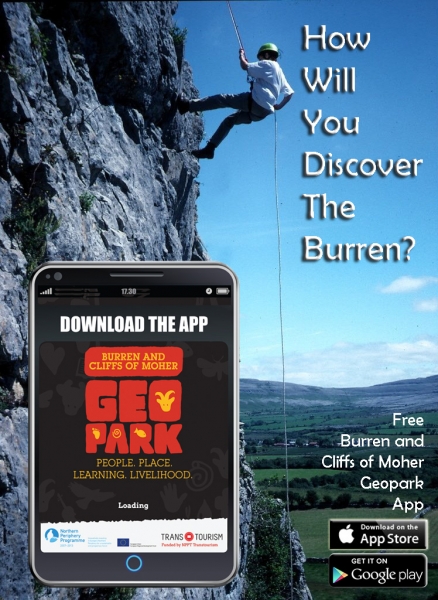 Discover exquisite beaches, limestone mountains and floral wonderland. Uncover magical caves, hidden churches and sacred wells. Be adventurous; walk, cycle, surf, kayak. Relax and unwind with Yoga & nurturing treatments. Indulge yourself with fine local foods, sit back and enjoy great traditional music then sleep deep in warm, comfortable lodgings and start all over again!
• Places to Stay – hotels, B&B's, guesthouses, self catering, hostels
• Places to Eat – cafes, pubs, restaurants etc
• Things to Do – attractions and activities
• Craft & Local produce – crafts, markets, fairs
• Emergency & Local Services – doctors, chemists, Service Stations etc
• Public Transport – bus routes, taxi services, bicycle hire, car pooling
• What's On – annual music, festivals and event guide
You can filter information quickly by town and category
The app also includes:
• Mapping and directions
• Journey Planner
• Exclusive vouchers
Members of Burren Ecotourism have a higher profile on the App and are also offering green travel incentives for visitors whilst travelling in the Burren in the form of vouchers.
The App is free and available on iPhone and Android. Download this App today and enjoy the beauty and attractions of the Burren and Cliffs of Moher Geopark!